Why It's Worth It to Fight Your DUI Charge
April 7, 2021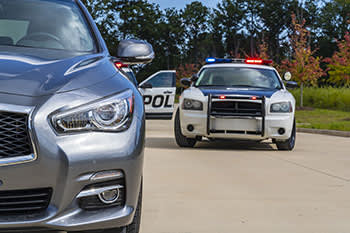 The Pennsylvania Department of Transportation reported that there were 49,730 DUI arrests across the state in 2018. DUI laws in the Commonwealth of Pennsylvania prohibit driving or being in actual physical control of a motor vehicle while under the influence of alcohol, drugs, or other controlled substances. An individual convicted of a DUI may be facing severe penalties, including prison sentences, massive fines, and license revocation or suspension.
Fighting the charge can help you avoid severe punishment and other life-altering ramifications that come with a DUI conviction. At The Downey Firm, LLC, I have the necessary resources, knowledge, and experience to help you fight your drunk driving allegations. As an experienced Pennsylvania DUI defense attorney, I will review and investigate the facts of your case, outline an effective defense strategy, and fight aggressively to protect your rights and driving privileges. My firm represents clients throughout King of Prussia, Delaware County, Montgomery County, and Philadelphia County, Pennsylvania.
Understanding Pennsylvania DUI Laws
Pennsylvania's DUI laws prohibit:
Driving while under the influence of a controlled substance

Being in actual physical control while under the influence of alcohol or drugs

Driving in a public place with a blood alcohol concentration (BAC) of at least .08%
Additionally, Pennsylvania's Zero Tolerance Law ensures that any person under the age of 21 convicted of a DUI will face severe penalties.
Possible Penalties for a DUI
If convicted of drunk driving in Pennsylvania, potential penalties include:
First Offense: Six months of probation, a fine of up to $300, or both

Second Offense: Five days to six months in jail, a fine of between $300 and $2,500, and a 12-month license suspension

Third Offense: Ten days to two years in jail, a fine of between $500 and $5,000, and a 12-month license suspension
Accelerated Rehabilitative
Disposition Program
A person convicted of a DUI for the first time is eligible to enter into the alternative program for a reduced penalty. The defendant is required to complete:
An alcohol and drug evaluation and recommended treatment

An alcohol highway safety school program

A reduced driver's license suspension period

Court supervision for a period of six to 12 months
Once you have completed the requirements of the ARD program successfully, your DUI charge can be dismissed.
Other Consequences of a DUI
In addition to jail time, fines, and license suspensions, there are other devastating, long-term consequences of a DUI conviction, including:
Driver's license revocation

Exorbitant auto insurance premiums

Future employment difficulties due to a comprehensive background check

Both personal and professional relationships will be adversely affected

Scholarship programs may be denied or revoked

Difficulties in securing education or professional opportunities
As a result of the serious nature of the punishment and life-altering ramifications, it is important that you fight your DUI charge. An experienced DUI defense attorney can review your case and outline a strong defense strategy.
Defenses Against a DUI Charge
When facing a DUI charge in Pennsylvania, possible defenses include:
The testing wasn't done in accordance with state DUI laws

Unlawful arrest (the arresting officer didn't advise of rights, there was no probable cause, etc.)

Unlawful stop by law enforcement

Claiming your driving wasn't impaired by drugs or alcohol

The arresting officers didn't follow proper procedure or due diligence

There were extenuating circumstances that falsely inflated your BAC level

You felt you were intimidated into taking a field sobriety test

Blood or urine samples were compromised or contaminated

Improper calibration of the breathalyzer or breath test kit
Why You Need an Experienced Attorney
Due to the serious nature of the potential consequences, defending yourself against DUI charges without experienced representation can expose you to the possibility of receiving the maximum penalties. When facing drunk driving charges, working with an aggressive and highly-skilled Pennsylvania criminal defense attorney is crucial to protect your rights and strategize your defense.
I am devoted to providing comprehensive representation in DUI cases. As your legal counsel, I can evaluate all the details of your case and help you develop your defense. I will fight aggressively to defend your rights and ensure that you receive fair treatment in every phase of the legal process.
Having me on your side can improve your chances of receiving the best available outcome in your drunk driving case. Contact my firm — The Downey Firm, LLC — today to schedule a free case assessment with a skilled DUI defense attorney. I'm proud to represent clients throughout King of Prussia, Delaware County, Montgomery County, and Philadelphia County, Pennsylvania. Call me today to get the representation you need.